We engage our colleagues either via ditial meeting rooms when we WFH or in the office environment and know them professionally for their work. 
But for this Father's Day, we are privileged to catch a glimpse of 2 of our colleagues, Wong Jin Yean and Simon Jayabalan on their roles as a father and what their typical day would be like at work and at home.   Read on how they balance between their roles at work and at home.
To all Daddies reading this:

Love and respect,

From all of us at Allianz Insurance Singapore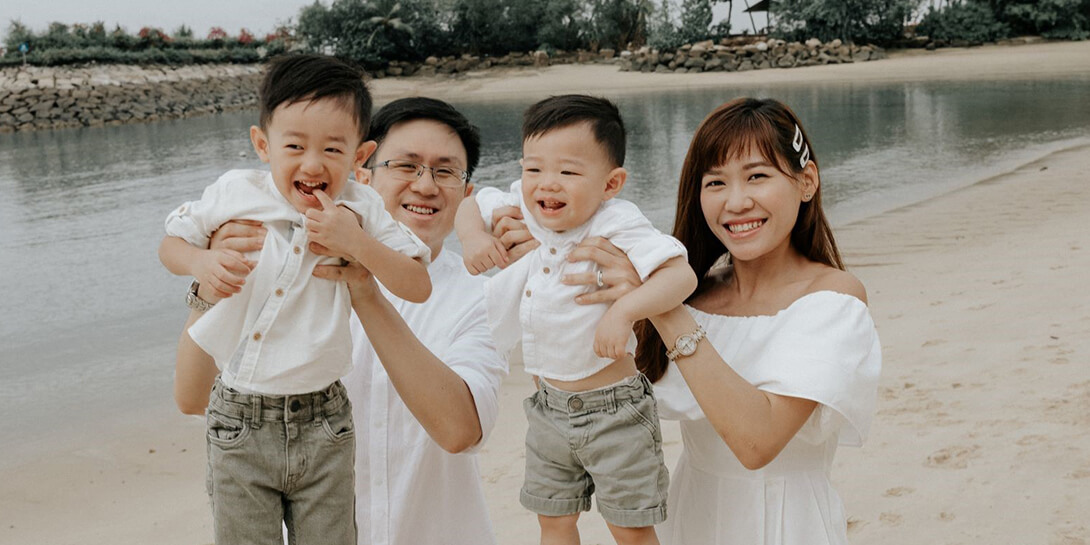 What is a typical day for you at home and at work
There is no "typical day" at work as this changes very regularly – depending on whether I am physically going into the office, or whether my kids are going to childcare facilities. I would say the only constant is my wife, who is a doctor; a front liner that is unable to work from home; and a good cup of morning coffee!
Days, when both kids are at home, are the toughest. I spend a material amount of my working day participating in con-calls, and it is extremely tough to prevent my kids from providing their inputs!
Any tips you can share in maintaining this balance
Planning schedules around "nap times", continue to educate the kids that Dad is working, and not being overly stressed over unintended interruptions during work. Most importantly is also taking care of your own mental health and wellbeing, in segregating work and being Dad, which may no longer be a "9-5pm" and "after 5pm" separation.
Wong Jing Yean
Chief Technical Officer
married for 5 years, with 2 young sons, a 3 and a 1.5 year old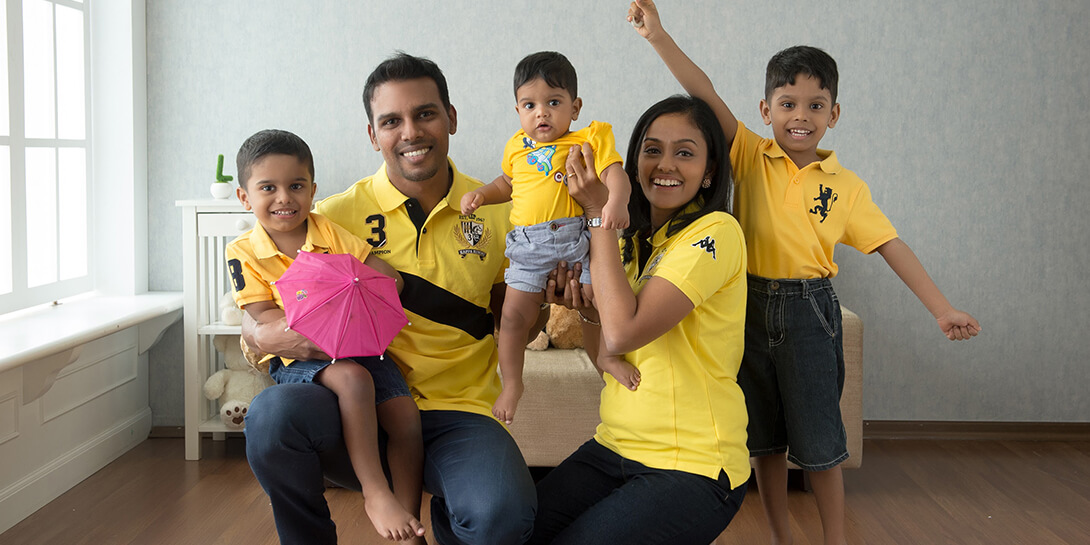 What is a typical day for you at home and at work
I've been working in Singapore for the past 12 years with my family residing in Johor, Malaysia.
Currently I am staying in a rented place on my own in Singapore.
When the boarder was closed during Circuit Breaker, it was a difficult time being away from my young family. My wife, a fantastic lady, became the strong pillar at home, keeping the kids occupied. It became a new norm for me to video call them few times a day, talking and listening to them.
I am an early riser and I like having an early start to my workday. I make it a point to step away from my desk at lunch time, just to go out and be in the open.  
Any tips you can share in maintaining this balance
I typically go to the gym 2 – 3 time a week. Recently I bought myself a bicycle and I bike around the island about 100km a week. This is to get some exercise in place of social gatherings but more so, to occupy myself while thoughts are definitely of my family in Malaysia.
Simon Jayabalan
Protection and Resilience Officer, Risk Management 
married with three little mischievous heroes at home